11 April 2023
Revisiting The Cruel Way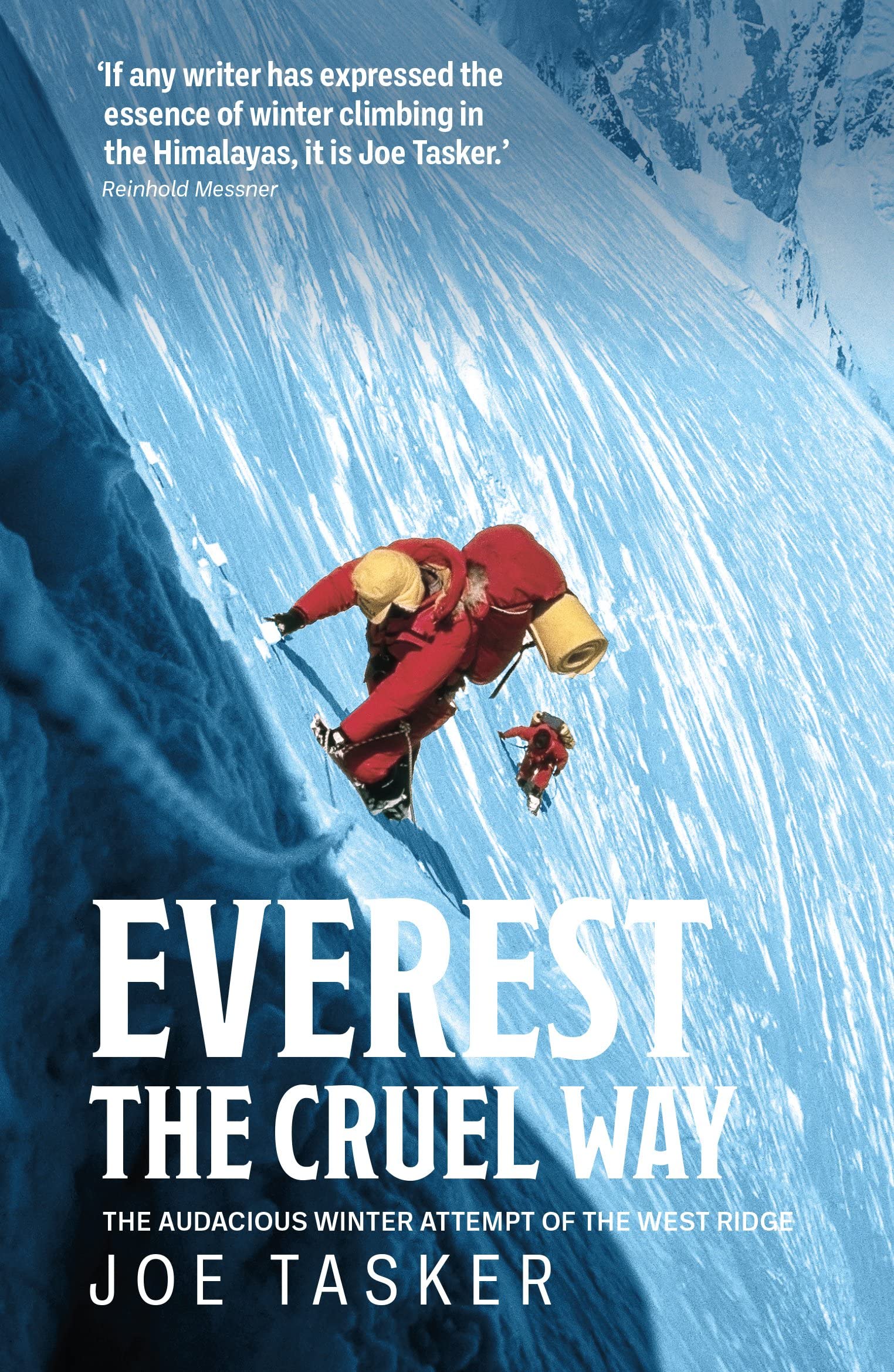 In my younger years I was a keen climber. I wouldn't say I was obsessed with it, that's too strong, but climbing, and especially winter climbing and mountaineering, is not the kind of activity it is easy to dabble in. It tends to be all in.
I fed my interest by reading many of the classic books of the era. One of the most satisfying aspects of climbing and mountaineering (and especially the armchair variety) is that it has a rich and varied literature. I was living in West Sussex, so not a lot of climbing to be add there, and as a teenager I spent much time trawling the shelves of Haywards Heath library and working through the hardback volumes. I loved the stories and the cast became well known to me: Bonington, Haston, Boardman, Renshaw, Tasker, Patey, Whillans, and Doug Scott to name just a few.
I think it is time to revisit some of them and Joe Tasker's Everest the Cruel Way is an unsparing description of a winter attempt on Everest in 1980-81. I had the audiobook and it makes a good companion for longer fell runs. Yesterday, I ended up on a much longer, harder run in the pouring rain, as I felt too embarrassed to turn back while listening to the brutal conditions of climbing on Everest's West Face in winter conditions.
---
Previous post
Watching football when colour blind
It was one of the best games of the season today with Liverpool hosting Arsenal. Martin Tyler on Sky Sports commented at the start of the match that
Next post
Substack Notes
Substack have now released their social media feature - Notes. Seemed worth a microblog here too. My first post on Notes. So, I shall use it to