1 July 2021
June 2021 Reading List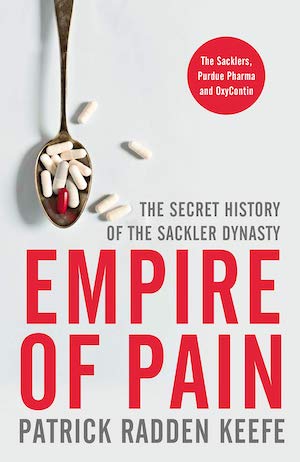 If you read just one…
Some fine books here to choose from. Our Boys had been on my list for a while after it had been longlisted for the Orwell Prize in 2019 and I'm sorry I left it so long. Parr has put together a richly detailed story of the Paras and, certainly from my own experience, it is one of the few that is genuinely nuanced. There is no goggle-eyed adolescent admiration here for camo-clad heroes but there is a deep appreciation for the social history, the culture, as well as the very real flaws and the horrors of war.
Catching Fire is a fascinating account of the theory that cooking had a major role in the evolution of our species. It did, perhaps, drift a little towards the end but I took a lot from it. I couldn't help noticing the astonishing number of reviews Born a Crime has on Audible and after listening I'm happy to add my own 5-star endorsement. After reading a lot of books about the opioid crisis Hillbilly Elegy layers fascinating social detail that I found incredbly valuable. There's also plenty of insight into the long-term effect and impact of adverse childhood experiences.
You have to really love your hardcore science to get the most out of What We Cannot Know. I enjoyed it but it was seriously tough going in places. I've already written about Diary of an MP's Wife and Sunburn so you can check them out for yourself. The Compleat Trespasser is a short but compelling summary of the history of trespass and access to the countryside. Empire of Pain is a long book but undoubtedly worth it. It deserves a longer review and I will try to get to that. The Sacklers are laid bare for all to see.
Our Boys by Helen Parr
What We Cannot Know by Marcus du Sautoy
The Scout Mindset by Julia Gatef
Catching Fire by Richard Wrangham
Born a Crime by Trevor Noah
Hillbilly Elegy by J.D. Vance
The Compleat Trespasser by John Bainbridge
Diary of an

MP

'

s Wife by Sasha Swire - Notes
Sunburn by James Felton - Notes
Empire of Pain by Patrick Radden Keefe
Monthly Reading List Scribbles
---
Previous post
Also toxic
Sunburn by James Felton is a slightly depressing read though Felton's humour does cut through to make it tolerable. Felton doesn't dance around and
Next post
Veggie sausages too