2 November 2021
November 2021 Reading List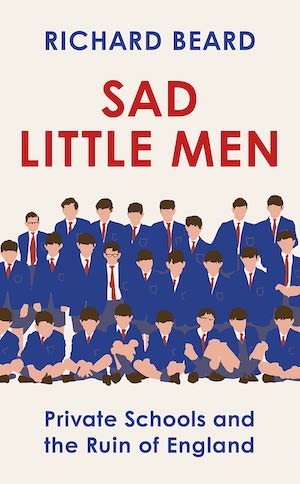 Not a good reading month for me. I just seemed to struggle to settle into it and it was a little bit of an effort. It happens sometimes and the four short books at the end of the month reflect my approach when I find my concentration is a bit waffy.
Unusually, two fiction books are on the list this month. I've read all of the Charlie Parker series by John Connolly but I was a bit adrift with A Book of Bones as there is another one after that now out. It is a bit of a brick, coming in at around 200,000 words, and although it did still give me a lot of pleasure I'm not quite convinced it warranted that length. The very short and nearly perfectly formed Small Things Like These was recommended, several times, in a New Statesman 'best of 2021' list sits in contrast, lengthwise in any case.
Sad Little Men kicks the hell out of the boarding school system and I can't recommend Austerity which was way too technical to be enjoyable.
Let's Explore Diabetes with Owls by David Sedaris
Sad Little Men by Richard Beard
Austerity: The History of a Dangerous Idea by Mark Blyth
A Book of Bones by John Connolly
Write Useful Books by Rob Fitzpatrick
Things I Have Withheld by Kei Miller
Small Things Like These by Claire Keegan
Silence: In the Age of Noise by Erling Kagge
Monthly Reading List Scribbles
---
Previous post
October 2021 Reading List
Some excellent reading here and the 'pick of the month' would be One Track Mind. It isn't the most promising of premises — a book about a man
Next post
December 2021 Reading List
Tharoor's Inglorious Empire was gloriously angry and rightly so. It is quite remarkable how the British have managed to re-write the history of